Tile & Grout Cleaning Services Sydney
Tile & grout cleaning is a job best left to professional cleaners. Though you may not be aware of it, the little spaces between the tiles in your house can get very dirty. In fact, they can be the dirtiest part of your house and you will not know it. Luckily our cleaners can help!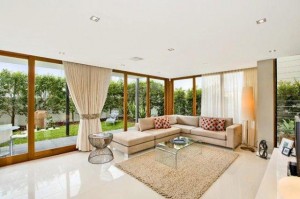 EcoForce Cleaning Services Sydney are here to take care of your tile & grout cleaning. We have the cleaners and equipment required to clean the tiles and grout in your house and make them look brand new.
We offer eco-friendly cleaning services for your Sydney home, using non-toxic and biodegradable chemicals that cause no harm to the environment or to your health. Cleaning the tiles and grout is a very important part of the overall hygiene of your house.
The moisture that exists in the grout between the tiles makes it a magnet for fungi and other mildew related pests that thrive in such environments. This can be very harmful for the health of your family and can cause a variety of diseases.
The cleaners at EcoForce Cleaning Services Sydney guarantee the quality of their services and once cleaned, we can assure you that you won't have to get the tiles and grout cleaned again for months to come.
Having clean tiles and grout is essential for the health of your family. If you require tile & grout cleaners, or are seeking any information regarding prices, feel free to call EcoForce Cleaning Services in Sydney on 1300-90-94-22.